Question 1: What is your role at Lab7 Systems and how many different hats do you wear?
Hah! I've actually lost track of the number of hats I wear. Officially, I'm the principal software architect, which broadly means I'm responsible for the overall architecture for our products (ESP, BioBuilds, and the Lab7 Genomic Cloud). I work with our CTO on translating customer requests into technical requirements, developing the technology stacks underlying our products, and ensuring our product have a sensible, cohesive design.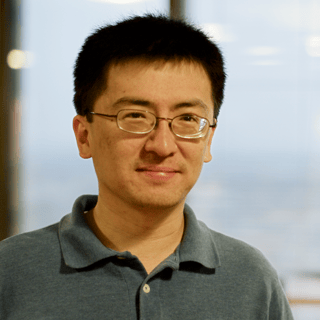 My day-to-day programming work largely focuses on the backend (server-side) components of ESP. But on top of that, I manage and develop BioBuilds, provide customer support, act as our devops and IT departments, mentor junior development and QA staff, serve as technical liaison to partner companies, work trade shows — basically, if it's a hat with a technical component, I've probably worn at one time or another. Thankfully, I haven't had to deal what any accounting or HR questions…yet.
Question 2: What made you want to join Lab7?
Honestly, it was a fun opportunity that came at the right time. I had sent my résumé to Chris (Lab7's founder) several years before at a former colleague's urging, though I'm not sure I really expected to hear back. When Chris reached out to me in 2012 to talk about his vision for a new company, I was a point where, after about a decade spent working in academic/research computing, I was ready for a break and challenges outside academia. Lab7 seemed like the perfect opportunity: a chance to apply the bioinformatics and engineering skills I had developed to build something I doubt I could in academia—namely, an infrastructure platform to make the process of doing science more efficient.
Question 3: What do you think is Lab7's biggest challenge?
I'll echo what our principal engineer said: educating customers about what ESP can do for them. ESP is not just a "traditional" LIMS, nor is it just a bioinformatics pipeline system; it's a platform that integrates wet and dry lab into a single, connected system, and I think customers are just starting to realize how much they can improve their science now that they have visibility into all of their lab operations.
I'm really excited about the changes we're bringing to ESP in 2018. We've spent the last few years building a solid technical foundation for our platform, but a side effect of that is an interface that, frankly, is geared largely towards "power users". However, now that we have confidence in that base system, we'll be focusing on ease of use and improving the user experience, so anyone, with at most a few clicks, can do the science they want to do in ESP.
Question 4: Do you have any significant career influences you'd like to share?
My high school biology teacher, Dr. Bob Wyatt, who got me my first job in a bioinformatics lab when I was a student in his class; sadly, he has since passed away. Dr. Alex Pertsemlidis, who was my long time boss and mentor at UT Southwestern; most of what I know about bioinformatics and running a lab I learned by working for him. Dr. Joydeep Ghosh, my PhD advisor at UT (Austin), who introduced me to the world of data mining/machine learning and gave me the leeway to work on a start up when I should have been writing my dissertation. And finally, my wife, Becki, who got me to realize I'm a much happier person doing professional software engineering than academic research (at least for now) and to take the jump into only working at Lab7.
Question 5: Who is your favorite scientist and why?
I'm not sure I have a favorite, but Emmy Noether is definitely near the top. Her eponymous (first) theorem linking continuous symmetries to physical conservation laws was critical to the development of modern physics and is one of the most profound and elegant results I've ever come across. In addition, she was an important early contributor to the fields of abstract algebra and algebraic topology, and I think it's hard to understate how much of modern science and mathematics we owe to her.
Question 6: What do you like to do for fun

?
Trying out new food and drinks, either at restaurants or cooking them at home. Hobby electronics, which has gotten much easier now that single-board computers and microcontrollers are cheap and readily available (compared to when I started as a pre-teen). Outdoor activities like kayaking, fishing, and camping. Reading a variety of things. Working with my grad school friends organizing the Austin Science Communicators group. Oh, and at some point, I'll also finish getting my private pilot's license and instrument rating.
Question 7: Which one is harder, being a new dad or toiling away for a startup?
Being a new dad, by far. Startups have their challenges, but nothing like waking up at 2 a.m. to discover your toddler is attempting to climb out of his crib.
Bonus question (for Formula 1 nerds): What do you estimate to be McLaren's odds of winning anything in 2018?
Ahahahaha…not a chance—I'm betting on continued Mercedes and Ferrari domination in 2018, with maybe the odd Red Bull win or two. On the plus side, now that McLaren have a new engine partner, I think they'll score enough points to finish somewhere in the middle, rather than back, of the field.