Happy New Year! See You in San Diego!
If you're still digging yourself out of the bomb cyclone, you'll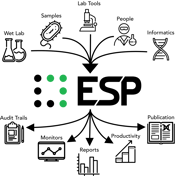 definitely be looking forward to a change of pace and warm sunny skies in Southern California. While you're filling your minds with the latest genomic developments at
PAG XXVI
, come visit Lab7 Systems in
booth #223
to see how we can integrate your disparate systems and improve your operational efficiency with the
Enterprise Science Platform (ESP).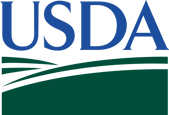 Implementing ESP at USMARC: Come chat with us about the work we have done migrating USDA-MARC's current and historical data from a legacy LIMS to ESP. You can read the case study
in this presentation
, and then come see the software for yourself!
Icons made by Freepik from www.flaticon.com